Dear friends and families of Yujin Gakuen,​
I can't believe we are near the end of our first week back from spring break. It's been a little colder than what you might expect for spring, but you might like to know that some of our cherry trees have started to show some blossoms. See photos below.
We have another variety of cherry tree that's expected to blossom later in the spring. I will share more photos as those trees come into bloom
I hope you are having a great week. Thank you for supporting Yujin Gakuen. ​🌸​💮​🌻​
Sincerely,
Kocho Sensei
T-shirts for Students
Students received YG t-shirts today courtesy of the YG PTO. We are encouraging all students and staff to wear their shirts tomorrow. Families should look in their Thursday envelopes or their student's backpacks for shirts like the one pictured above. We think the shirts came out nicely, and the color turned out great.
Thank you to the PTO for providing shirts for students and staff!
Tournament of BOOKS!
Our tournament of books is off and running! Here are the ELITE EIGHT books that our YG students have chosen. This is a picture of our wall-sized bracket that students are checking out on a daily basis.
*Please encourage your children to sign on to their Seesaw accounts to select the FINAL FOUR!*
Let's read!

ACE Award Nominations
TODAY IS THE LAST DAY TO PUT IN AN ACE AWARD NOMINATION! Make sure to recognize exemplary staff members with an ACE Award.
Nominations are accepted in four categories: teachers and licensed specialists, classified staff, administrators and supervisors, and volunteers. Submit your nominations for the 2022 ACE Awards by Thursday, March 31 at this link: Submit a Nomination (bit.ly/2022-ace)
Electronics Recycling Competition 
Attention families! Do you have useless or broken electronics piling up in your house? In March & April our school is participating in an Electronics Recycling Competition, with great prizes for the top collecting schools! 
There are two ways to donate:
During the entire month of March & April, simply drop off your used or broken electronics — anything that uses batteries or plugs in — at NextStep Recycling (245 Jackson St. in Eugene). Please mention Yujin Gakuen at drop-off so we can get credit for the donation.

During the week of 

April 4th

 – 

April 8th

 (next week), we will have a collection box on-site at our school. Check with the front office for the exact location of our collection box! If you have an item that is too large to transport, contact NextStep directly at (541) 686-2366.
This event is a great way to keep these potentially harmful materials out of our landfill and recycled responsibly. Thank you for your participation!
Check the flyers below for more details:

Parenting Groups
Scott Sensei found several wonderful parenting groups that families can sign up for. Some of the groups cover topics like: learning the importance of taking care of yourself so you can better care for your children, managing stress, positive discipline, early childhood development, and building a support network.
Check out the flyers below for more information.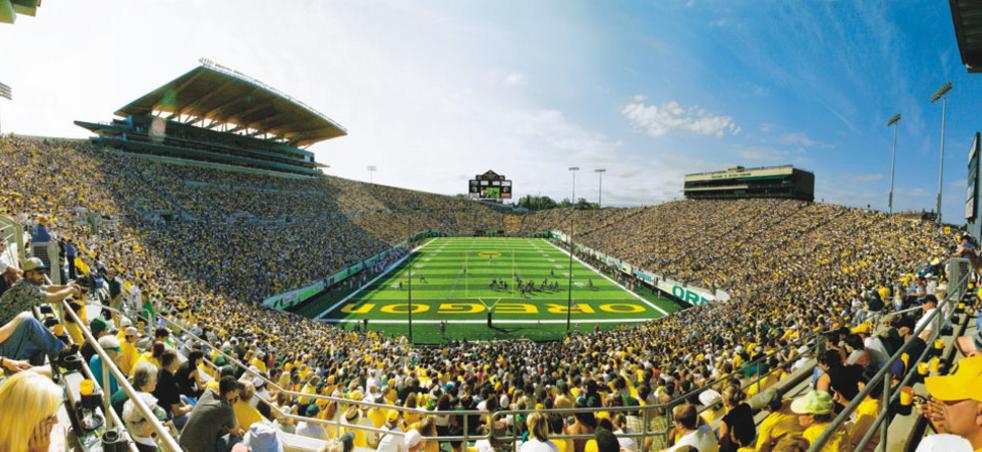 Oregon Ducks Spring Game Volunteers
Hello YG families!
The PTO has been requested to man our usual beverage booth for the Ducks Spring Game!  It will be
Saturday
, 
April 23rd
.  Please sign up here if you are able to help out:
Thank you so much for all of your support!
YG PTO
State Testing 2021-2022
For the 2021–22 school year, state testing will return to normal, with the addition of a remote testing option for students who are learning online. State tests in 4J schools in spring 2022 will be completed between:
• Elementary: April 11–June 3
Under Oregon law, a parent or adult student may opt out of Oregon's summative statewide assessments of math and language arts for any reason, by submitting a form provided each year by the Oregon Department of Education. Parents can submit a written request to opt out of science testing on the basis of accommodating a student's disability or religious beliefs. Students who opt out of state tests, beyond a certain threshold, are counted as "not proficient" in their school's reported test results.
To meet graduation requirements, high school students who opt out of completing state tests will need to demonstrate their proficiency in the essential skills of reading, writing and mathematics through a different standardized assessment or enroll in a class to complete work samples for assessment. (Oregon has waived this requirement for graduates in the Class of 2020 through the Class of 2024.)
2021–22 state testing notice and opt-out form (English / Español)

Summer Camps in Science – The Ultimate Science Program for Girls!
Join the Science Program to Inspire Creativity and Enthusiasm (SPICE) where you will get to electrocute pickles, perform candy chromatography, and build your own amazing device.
The signature Summer Camps in Science are the gateway to the SPICE programs. SPICE provides three progressive summer camps for rising 6th, 7th, 8th or 9th graders.
SPICE camps will be offered in two sessions for the summer of 2022:
Session 1: July 11th- July 22nd
Session 2: August 8th- August 19th.
Online applications will open in March 2022. Applications can be found at the SPICE website http://spicesscience.uoregon.edu

YMCA Spring Youth Sports
The Eugene YMCA is offering some Spring youth sports! They will be offering programs for 3 years old through 8th grade.
Check out the flyer below for more information!
Keep Schools Safe, Stay Home When Sick
Check for wellness each day before coming to school
To help everyone at school stay healthy, students and staff need to be healthy when they come to school. If your student is feeling unwell, or if they or anyone in their home has symptoms of COVID-19 or other communicable diseases, they need to stay at home.
Symptoms that should keep a student home include:
Fever of 100.4º or higher
Chills
Cough
Headache
Shortness of breath
Difficulty breathing
New loss of taste or smell
Diarrhea
Vomiting – home for 48 hours after or release by healthcare provider
If your student has any of these symptoms, please keep them at home and call your school's attendance line.
If your student has been diagnosed or exposed to COVID-19, or is waiting for test results to check on COVID symptoms, please keep them home and notify our office.
If your student has a chronic health condition that could look like COVID symptoms—including conditions that cause a cough or shortness of breath, such as asthma or allergies—please talk to our nurse and document it in their health history, or they may be sent home from school if they are showing these symptoms.
Thank you for helping students and staff stay healthy in our school buildings. More Information: Health & Safety Protocols
Upcoming Events
April 15 (F) – No School
April 21 (Th)
3:15-4:00 – Site Council Meeting on Zoom
6:30-7:30 – PTO Meeting on Zoom
April 23 (S) – Spring Ducks Game