Dear friends and families of Yujin Gakuen,​
The weather had been so cold and wet this week, and students had a lot of their recess periods indoors. I'm so glad we had outdoor recess all day today. While we had no rain, it was still cold out, so please remind your child to dress for cold weather. 🌧️🌥️
Sincerely,
Kocho Sensei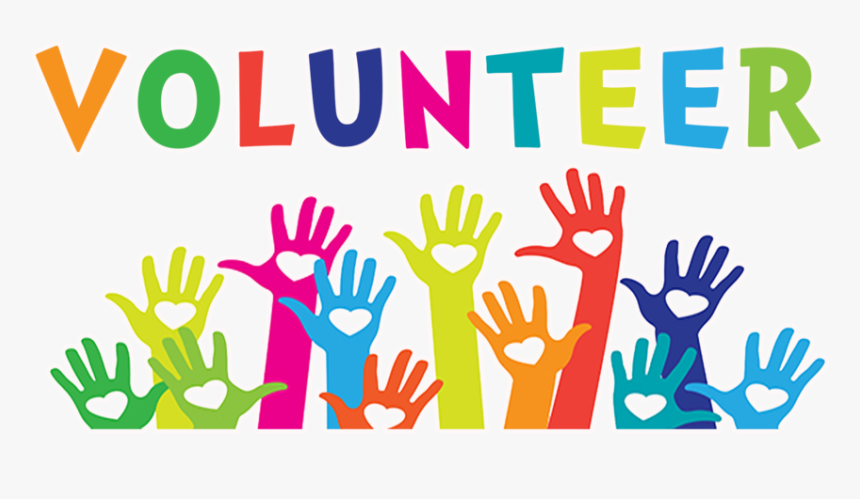 We have been getting inquiries from parents about volunteer opportunities at Yujin Gakuen. With COVID restrictions, 4J had not allowed volunteers in the building, but restrictions have been eased. Now parents can volunteer, but on a limited basis. If you or anyone you know would like to volunteer, please contact the office or me so I can fill out the required forms so that volunteers can be cleared to enter the building. Please see below about volunteer applications and guidelines.
Volunteer Application and Guidelines:

PTO Meeting – Tonight at 6:30 pm
Agenda
1) Kocho Report
2) Treasurer Report
3) Tee Shirt Sales
4) Teacher Appreciation Week
5) Fundraisers and Spring Game
6) Kinder Parent Questions and General Q&A
Topic: YG PTO Zoom Meeting (sent in separate email)
Time: 6:30-7:30 pm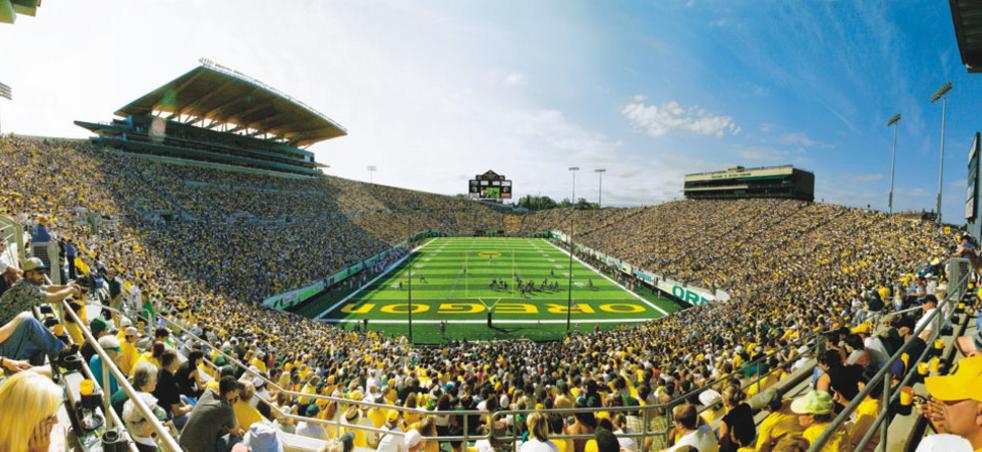 Oregon Ducks Spring Game Volunteers
Hello YG families!
The PTO has been requested to man our usual beverage booth for the Ducks Spring Game!  It will be
Saturday
, 
April 23rd
.  Please sign up here if you are able to help out:
Thank you so much for all of your support!
YG PTO
The YG PTO will be having another fundraiser at MOD pizza on
Sunday,
April 24th!
This fundraiser will run all day with families able to order online using the code MODF6059
or
order in the store showing the below flier on their phone.
Electronics Recycling Competition 
Attention families! Do you have useless or broken electronics piling up in your house? In March & April our school is participating in an Electronics Recycling Competition, with great prizes for the top collecting schools! 
During the entire month of April, simply drop off your used or broken electronics — anything that uses batteries or plugs in — at NextStep Recycling (245 Jackson St. in Eugene). Please mention Yujin Gakuen at drop-off so we can get credit for the donation.
This event is a great way to keep these potentially harmful materials out of our landfill and recycled responsibly. Thank you for your participation!
Check the flyers below for more details:

Community Service Drive- Supplies for Pets
Kelly Middle School's Community Service class has just started its first drive of the spring trimester on Monday, April 4th. We are collecting supplies for pets of those who are homeless/unsheltered. All supplies will be donated to Pro-Bon-O clinic at the Eugene Mission.
We are collecting collars, leashes, pet food, bedding, flea/tick medicines, toys, treats, litter and pet clothes.  We are collecting supplies through Tuesday, May 3rd.
If you have any questions, please contact Katie Hachimoto at herzberghachimoto_k@4j.lane.edu.
State Testing 2021-2022
For the 2021–22 school year, state testing will return to normal, with the addition of a remote testing option for students who are learning online. State tests in 4J schools in spring 2022 will be completed between:
• Elementary: April 11–June 3
Under Oregon law, a parent or adult student may opt out of Oregon's summative statewide assessments of math and language arts for any reason, by submitting a form provided each year by the Oregon Department of Education. Parents can submit a written request to opt out of science testing on the basis of accommodating a student's disability or religious beliefs. Students who opt out of state tests, beyond a certain threshold, are counted as "not proficient" in their school's reported test results.
To meet graduation requirements, high school students who opt out of completing state tests will need to demonstrate their proficiency in the essential skills of reading, writing and mathematics through a different standardized assessment or enroll in a class to complete work samples for assessment. (Oregon has waived this requirement for graduates in the Class of 2020 through the Class of 2024.)
2021–22 state testing notice and opt-out form (English / Español)
EEF Fundraiser 
Eugene Education Foundation raises funds for Eugene School District 4J. These funds make possible hundreds of grants each year within the district that enhance the education of students in 4J schools. EEF awarded over $223,000 to schools and district level programs this year, and that figure doesn't even cover their efforts to promote reading fluency by third grade via their Literacy Initiative, and grant support through Urgent Needs and Rosie's Fund, which provide support for individual interventions to students who are in crisis or are facing other significant barriers to learning.
EEF helps make learning happen in 4J through community support. Their largest fundraiser of the year, their Annual Dinner, is on May 13.
For more information about EEF and their 2022 Annual Dinner: On Track for Success, visit their website: eef@eeflane.org, or the event registration page: https://bit.ly/EEFannualdinner22

Superintendent Selection: Be a Part of the Finalist Interview Process 
Thank you to everyone who has participated and provided input in the Eugene 4J superintendent selection process so far. The school board is committed to the authentic engagement of our community and valuing everyone's voice in the superintendent selection process. You are invited to participate in the next stage of the process in two ways:
1. Interview Panel Nominations, due April 10
The board is calling for nominations of stakeholders to take part in a series of panel interviews with the superintendent finalist candidates. Interview panel participants can be nominated by themselves or others by completing the nomination form. Learn more and submit a nomination: bit.ly/3uHaskp
2. Interview Question Submissions, due April 25
All members of the community are invited to submit questions for the interview panels to consider. What do you want to ask candidates to be the district's next permanent superintendent? Learn more and submit a question: bit.ly/3uHaskp
Thank you. We look forward to your involvement!
Selección del superintendente: Sea parte del proceso de entrevistas de los finalistas
Gracias a todos los que han participado y aportado información en el proceso de selección del superintendente de Eugene 4J hasta el momento. La junta escolar está comprometida con la participación auténtica de nuestra comunidad y valora la voz de todos en el proceso de selección del superintendente. Se le invita a participar en la siguiente etapa del proceso de dos maneras:
1. Nominaciones para el panel de entrevistadores, vence el 10 de abril
La junta está solicitando nominaciones de voces diversas para participar en la serie de entrevistas de panel a los candidatos finalistas a superintendente. Los participantes en el panel para entrevistas pueden ser nominados por ellos mismos u otros completando el formulario de nominación. Obtenga más información y envíe una nominación: bit.ly/3uHaskp
2. Envío de preguntas para entrevistas, fecha límite: el 25 de abril
Se invita a todos los miembros de la comunidad a enviar preguntas para que se consideren para las entrevistas. ¿Qué quiere preguntarles a los candidatos para ser el próximo superintendente permanente del distrito? Obtenga más información y envíe una pregunta: bit.ly/3uHaskp
Gracias. ¡Esperamos su participación!

2022 Summer Camp and Child Care Sign Ups
Summer is a time for kids to be kids and YMCA day camp is the place to make every precious summer day a great one! The Y's summer camp runs from June 27- August 26.
Online registration begins:
April 18-22: Currently enrolled child care families
May 2: Everyone else
Check out the flyer below for more information and how to register:

Navigating the Tough Stuff
In this second session of Navigating the Tough Stuff we will address the topic of youth suicide prevention from the family perspective. We will explore together how the 5 Family Protective Factors framework can enhance our prevention efforts through identifying and building upon a family's individual strengths and skills in each of the protective factor categories.
Date: Thursday, May 26th, 2022
Time: 10:00 AM to 12:00 PM
Where: This is an online event.
Cost: Free 
Click here for more information!
*Registration is required for this event.* There is limited seating. Register Now!
Keep Schools Safe, Stay Home When Sick
Check for wellness each day before coming to school
To help everyone at school stay healthy, students and staff need to be healthy when they come to school. If your student is feeling unwell, or if they or anyone in their home has symptoms of COVID-19 or other communicable diseases, they need to stay at home.
Symptoms that should keep a student home include:
Fever of 100.4º or higher
Chills
Cough
Headache
Shortness of breath
Difficulty breathing
New loss of taste or smell
Diarrhea
Vomiting – home for 48 hours after or release by healthcare provider
If your student has any of these symptoms, please keep them at home and call your school's attendance line.
If your student has been diagnosed or exposed to COVID-19, or is waiting for test results to check on COVID symptoms, please keep them home and notify our office.
If your student has a chronic health condition that could look like COVID symptoms—including conditions that cause a cough or shortness of breath, such as asthma or allergies—please talk to our nurse and document it in their health history, or they may be sent home from school if they are showing these symptoms.
Thank you for helping students and staff stay healthy in our school buildings. More Information: Health & Safety Protocols
Upcoming Events
April 21 (Th)
3:15-4:00 – Site Council Meeting on Zoom
6:30-7:30 – PTO Meeting on Zoom
April 23 (S) – Spring Ducks Game
May 30 (M) – No School – Memorial Day Holiday