Dear friends and families of Yujin Gakuen,
We have just two weeks remaining, and remember that next Friday is "Grading Day," and there will be no school for students. This Friday will be our last regular Friday of the year with the last Friday being a half-day. Students will be released at 11:45 AM on the last day. We will not be serving lunch on the last day, June 17th, but students will have to option of picking up a sacked lunch to take home if they wish.🗓
Yours sincerely,
Kocho Sensei 😎
News about Ashley Sensei

I regret to inform you that Ashley Sensei will be leaving YG at the end of the year to make a change in her career. Ashley got her first teaching job at YG in 2004. I won't say how many years, but you can do the math.
I recall last year's ACE Award nomination: Ashley Sensei "is a dynamic and energetic teacher. She always explains the assignment at hand clearly and with examples. Ashley Sensei answers any and all questions with respect for each child who is asking. As a former teacher myself, I have not witnessed a teacher so positive and clear with their students. Ashley stands out among teachers I have been in contact with." Staff at YG would all agree.
Ashley is a gem at our school. She will be sorely missed by our entire school community, by staff, parents, and "cutie potooties" as she calls them. We are sad to say goodbye to Ashley Sensei, but we share in her happiness and wish her well at her new job as 2nd grade teacher at Cesar Chavez.
Jenny Kneale to Join the Yujin Gakuen Next Year
I would like to welcome Jenny Kneale who will be teaching 4th grade next year. Jenny currently teaches 5th grade at Willagillespie. She was also an ACE Award nominee last year. Her nominator describe her as: "amazing. She is willing to speak to me about the individual goals for my child this school year. She is very patient, helpful and is always available for my student when they need assistance or further explanation. She is a great teacher."
Jenny is a proud parent of McKenzie (4th) and Carsyn (2nd). We look forward to having her on staff too.
Parent & Family Engagement & Partnership Survey
This was sent in an email on Tuesday, but in case you missed it, see below:
4J is seeking your feedback in order to help our school community and our district improve and to help students be successful. Please take a few minutes to complete the survey below.
English https://www.surveymonkey.com/r/ZNCBJH7
Spanish  https://www.surveymonkey.com/r/28RXV73
If you have more than one student and have different experiences for different students, please fill out a separate survey for each student.
Site Council Parent Representatives
In the May 5th newsletter, we posted an announcement seeking parent representatives to the site council. We did not receive any applications by the May Site Council meeting; however we received two applications afterward and an inquiry from a third parent.
We received applications from Marisa Kettelhodt (Site Council Application MK) and another from Mark Blaine (Site Council Application – MB.  We will consider these parents, along with a possible third, for site council membership at our June meeting.
PTO Board Member Elections
PTO board member elections are taking place NEXT meeting!
The positions available are Vice President, Secretary, and Volunteer Coordinator.  These positions are open to all parents and teachers. Any interested individuals should email the YG PTO for more information at ygschoolpto@gmail.com
Intern Appreciation
As a staff we are choosing to celebrate our interns today, June 3rd. We are so happy that all of our interns were able to travel from Tamagawa, Japan. Our intern program has remained an instrumental component of our students learning the Japanese language and culture.
Below are some photos of our interns with some fun facts about them.
Thank you again to our wonderful interns!
Early Release – June 17th at 11:45 AM
The last day of school will be on Friday, June 17th. Note we will release at 11:45 AM that day, not 1:45 PM as usual. Please mark your calendars.
Students who want a lunch will have the option of picking up a "Grab-And-Go" sacked lunch to take home with them.
YG Family Mingle
Families will be allowed to come to the YG playground to mingle with other parents and community members.
Please check the below schedule to see when your student(s) grade level is having their mingle event.
June 6th
–
Kinder:
4:00 PM – 5:30 PM
June 7th
–
5th grade:
  4:00 PM – 5:30 PM
June 8th
–
4th grade:
3:30 PM – 5:00 PM
June 9th
–
3rd grade:
3:30 PM – 5:00 PM
June 10th
–
1st grade:
3:30 PM – 5:00 PM
June 13th
–
2nd grade
: 3:30 PM – 5:00 PM

4J's Summer Reading Program: Stay on Track
4J's Summer Reading Program is ready to roll! Students that read ten minutes a day by
June 30th
can enter a drawing to win tickets to the World Track and Field Championships coming this July at Hayward Field!
Please check the below attachment for more information.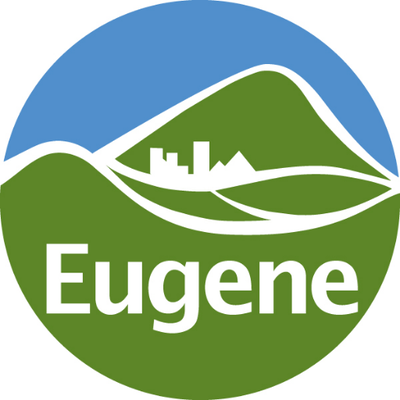 Virtual Public Works Week
The city isn't doing an in-person Public Works Day this year, but they are offering a Virtual Public Works Week instead. If you'd like to show your student, they created a series of eight videos, targeted towards children from a child's view. They feature a local kid talking with staff about different public works services.

Barnes & Noble Summer Reading Program
Did you know that your student can earn a free book this summer? By picking any 8 books to read and completing the linked reading journal (English or Spanish), your student can redeem their journal for a free book at Barnes & Noble!
See the linked website for more details.

Summer Art for Kids- New Zone
We want to let you know that New Zone Gallery in downtown Eugene is now offering Summer Art Classes! Most of the classes are for elementary-aged students with some options for teens. They have a "Build-A-Tiny House Summer Camp" for kids 8-12, a bi-monthly
Saturday
arts program that is free/by donation called "Engage Your Imagination" for ages 9+, and a cool Steampunk workshop for students who like gadgets, gears and tech/contraptions.
New Zone Gallery is a collective of over 60 local artists, making and supporting the visual arts since 1984. They are excited to offer arts enrichment for youth for the first time!
For more information, please check out the below flyer.
Summer on the Hill Summer Camp
Summer on the Hill offers summer camp classes for grades Pre-K through 12th grade. These classes explore academic topics in new and fun ways. It is not summer school, but more of a way to keep students' minds working and engaged without them noticing because of all the fun they are having!
Please check out the below fliers for more information.
If you have any questions, please reach out to the project manager with the below information:
Cessna Westra <cwestra@oakhillschool.net>
Auxiliary Programs Manager
COVID-19 Free Test Kits
In case you missed it, every home in the U.S. is eligible to order a 3rd round of free at-home tests.
Order yours here: https://special.usps.com/testkits
Keep Schools Safe, Stay Home When Sick
Check for wellness each day before coming to school
To help everyone at school stay healthy, students and staff need to be healthy when they come to school. If your student is feeling unwell, or if they or anyone in their home has symptoms of COVID-19 or other communicable diseases, they need to stay at home.
Symptoms that should keep a student home include:
Fever of 100.4º or higher
Chills
Cough
Headache
Shortness of breath
Difficulty breathing
New loss of taste or smell
Diarrhea
Vomiting – home for 48 hours after or release by healthcare provider
If your student has any of these symptoms, please keep them at home and call your school's attendance line.
If your student has been diagnosed or exposed to COVID-19, or is waiting for test results to check on COVID symptoms, please keep them home and notify our office.
If your student has a chronic health condition that could look like COVID symptoms—including conditions that cause a cough or shortness of breath, such as asthma or allergies—please talk to our nurse and document it in their health history, or they may be sent home from school if they are showing these symptoms.
Thank you for helping students and staff stay healthy in our school buildings. More Information: Health & Safety Protocols
Upcoming Events
June 9 (Th) – Field Day
5th Grade Math Placement Testing
June 10 (F) – No School – Grading Day
June 15 (W) – 5th Grade Promotion @ 5PM

June 17 (F) – Last Day of School 11:45 Release
Sack lunches available