Dear friends and families of Yujin Gakuen,
We are finishing our last full, 5-day week of school. We have 13 and a half days remaining. We are approaching the end of the school year. We are looking forward to some end-of-the-year activities. Next week, 5th grade will have Outdoor School. The following week, the primary grades will have bilingual store and we will all enjoy Field Day on the 9th. ​💌🌻
On a different note: I had shared with families at our PTO meeting last Thursday that I would be posting links to the play performances held last week. However, I spoke too soon, and I will not be sharing that information in the newsletter since it is available to anyone on the internet. Instead, the teachers are sharing the videos with families directly to their emails. I apologize for giving out incorrect information, and I thank you for understanding.
I hope you have a relaxing Memorial Day weekend with friends and loved ones. Thank you for supporting Yujin Gakuen.
Yours sincerely,
Kocho Sensei
Just a quick note about yoyo's…
Our school has purchased a large set of yoyo's that are available for ALL students to play with during recess time. If your child has shown interest in getting a yoyo from the school, please know that we purchased our set from the local Dollar Tree store (now $1.25!). If you still want the official NED yoyo, those will be available this week only.
Thanks!
Scott Sensei

Care After Tragic Event
A message from our superintendent:
I'm reaching out about the tragic news of a school shooting at an elementary school in a small town in Texas. We are deeply saddened by this terrible event. Our thoughts are with the Ulvade community and the families of those who lost their lives or were injured.
We recognize that news like this is shocking and can have a deep impact on school communities. We also know that such a tragic occurrence may bring school safety and security to the forefront of your mind. We want to reassure our community that schools are safe places, and we are always looking for ways to reinforce and improve the effectiveness of our safety measures. These include securing our school buildings, regularly reviewing physical security measures, and frequently practicing emergency procedures. We are committed to providing a safe environment for staff and students every day.
Events like these also raise questions and fears in children. Families and staff can help children feel safe by talking with them openly if they have fears, establishing a sense of normalcy and security, and reassuring them that schools are safe places and dangerous events are rare. If families need support to help guide their discussion of these events with their children, they may find these resources of help:
• Talking to Children About Violence: Tips for Parents and Teachers – National Association of School Psychologists (NASP)
• Helping Children With Tragic Events in the News – PBS for Parents
I know you will join me in sending our deepest sympathy to the community of Uvalde, Texas, that is grieving this terrible event. Thank you for caring for yourselves and each other, as well as for our students.

Early Release – June 17th at 11:45 AM
The last day of school will be on Friday, June 17th. Note we will release at 11:45 AM that day, not 1:45 PM as usual. Please mark your calendars.
MOD Pizza Fundraiser
Hello amazing YG families!
The PTO will be having another fundraiser at MOD Pizza on
Sunday
, 
May 29th
. This event will run all day and families can order online using the code MODF7114 or show the below flier on their phone to participate.
Thank you for your support!
Yujin Gakuen PTO
Em's Game- Asian American Council of Oregon (AACO) and DisOrient Asian American Film Festival of Oregon
Tomorrow evening there is an Em's Game that is a benefit for both the Asian American Council of Oregon (AACO) and DisOrient Asian American Film Festival of Oregon. 
The Asian American Council is going into its 37th year and DisOrient into its 18th year. They have become "landmarks" in the community and throughout the region. The Asian Council is the sponsor of the Annual Asian Celebration which has drawn many people over the years, and DisOrient has screened films to 1,000's of fans. Many of you attended the first ever Asian Night Market that week in downtown Eugene, an event sponsored by the Asian Council that included a film screened by DisOrient.  Both are 501(c)(3) all-volunteer organizations, with volunteers participating from all walks of life and from all generations, from youth to elders.
Both partner together on many things, including fundraising.  So you can choose which organization to purchase tickets from with either link below.  Tickets are $12.00 each with $6.00 going to the organization.
If you cannot attend the game tomorrow evening, I would encourage you to still make a donation by contacting Carrie or Pam (see email addresses below).
Eugene Emeralds Baseball aka EMs (Minor League for the San Francisco Giants)
Location:  PK Park, 2800 Martin Luther King, Jr. Boulevard, Eugene, Oregon 97402 (next to Autzen Stadium)
Opponents: Tri-City Dust Devils (Minor League for the Los Angeles Angels)
Tickets — DisOrient Asian American Film Festival of Oregon
Contact: Pam Quan  pam@disorientfilm.org
https://offer.fevo.com/tricity-dust-devils-s9hocs8-02691d7?fevoUri=tricity-dust-devils-s9hocs8-02691d7%2F
Tickets — Asian American Council of Oregon (AACO)
Contact:  Carrie Matsushita csm1770@gmail.com
https://offer.fevo.com/tricity-dust-devils-mys1vkp-df8c53c?fevoUri=tricity-dust-devils-mys1vkp-df8c53c%2F
Additional Links: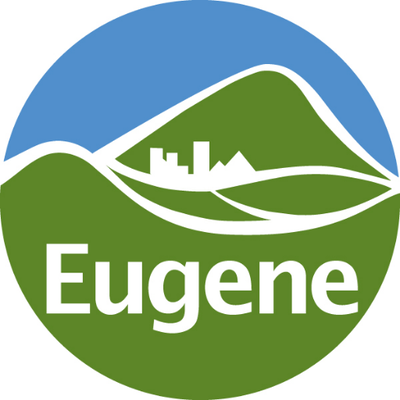 Virtual Public Works Week
The city isn't doing an in-person Public Works Day this year, but they are offering a Virtual Public Works Week instead. If you'd like to show your student, they created a series of eight videos, targeted towards children from a child's view. They feature a local kid talking with staff about different public works services.

Barnes & Noble Summer Reading Program
Did you know that your student can earn a free book this summer? By picking any 8 books to read and completing the linked reading journal (English or Spanish), your student can redeem their journal for a free book at Barnes & Noble!
See the linked website for more details.

Summer Art for Kids- New Zone
We want to let you know that New Zone Gallery in downtown Eugene is now offering Summer Art Classes! Most of the classes are for elementary-aged students with some options for teens. They have a "Build-A-Tiny House Summer Camp" for kids 8-12, a bi-monthly
Saturday
arts program that is free/by donation called "Engage Your Imagination" for ages 9+, and a cool Steampunk workshop for students who like gadgets, gears and tech/contraptions.
New Zone Gallery is a collective of over 60 local artists, making and supporting the visual arts since 1984. They are excited to offer arts enrichment for youth for the first time!
For more information, please check out the below flyer.
Summer on the Hill Summer Camp
Summer on the Hill offers summer camp classes for grades Pre-K through 12th grade. These classes explore academic topics in new and fun ways. It is not summer school, but more of a way to keep students' minds working and engaged without them noticing because of all the fun they are having!
Please check out the below fliers for more information.
If you have any questions, please reach out to the project manager with the below information:
Cessna Westra <cwestra@oakhillschool.net>
Auxiliary Programs Manager
COVID-19 Free Test Kits
In case you missed it, every home in the U.S. is eligible to order a 3rd round of free at-home tests.
Order yours here: https://special.usps.com/testkits

A Message from Kelly Middle School's Community Service Class:
Community Service would like to thank everyone who donated pet supplies for our pet drive. The Pro-Bon-O Clinic received almost 200 pounds of supplies. So, thank you for your generosity!
Keep Schools Safe, Stay Home When Sick
Check for wellness each day before coming to school
To help everyone at school stay healthy, students and staff need to be healthy when they come to school. If your student is feeling unwell, or if they or anyone in their home has symptoms of COVID-19 or other communicable diseases, they need to stay at home.
Symptoms that should keep a student home include:
Fever of 100.4º or higher
Chills
Cough
Headache
Shortness of breath
Difficulty breathing
New loss of taste or smell
Diarrhea
Vomiting – home for 48 hours after or release by healthcare provider
If your student has any of these symptoms, please keep them at home and call your school's attendance line.
If your student has been diagnosed or exposed to COVID-19, or is waiting for test results to check on COVID symptoms, please keep them home and notify our office.
If your student has a chronic health condition that could look like COVID symptoms—including conditions that cause a cough or shortness of breath, such as asthma or allergies—please talk to our nurse and document it in their health history, or they may be sent home from school if they are showing these symptoms.
Thank you for helping students and staff stay healthy in our school buildings. More Information: Health & Safety Protocols
Upcoming Events
May 30 (M) – No School – Memorial Day Holiday

May 31 (T) – 5th Graders Start Outdoor School
June 2 (Th) – 5th Graders Return from Outdoor School
June 3 (F) – Hearing Screening for Kinder and First Grade
June 9 (Th) – Field Day
5th Grade Math Placement Testing
June 10 (F) – No School – Grading Day
June 15 (W) – 5th Grade Promotion
Time to be determined

June 17 (F) – Last Day of School 11:45 Release